AWS Media2Cloud Video AI/ML Pipeline
Media2Cloud Video AI/ML is an AWS managed service to automatically extract content metadata from video.  It is a serverless end-to-end ingest workflow designed to help migrate your video assets and associated metadata to the cloud. During the migration, the solution analyzes and extracts valuable metadata from your video and images using Amazon Rekognition, Amazon Transcribe, and Amazon Comprehend. Media2Cloud also includes a simple web interface that enables you to immediately start ingesting and analyzing your content to enrich its value.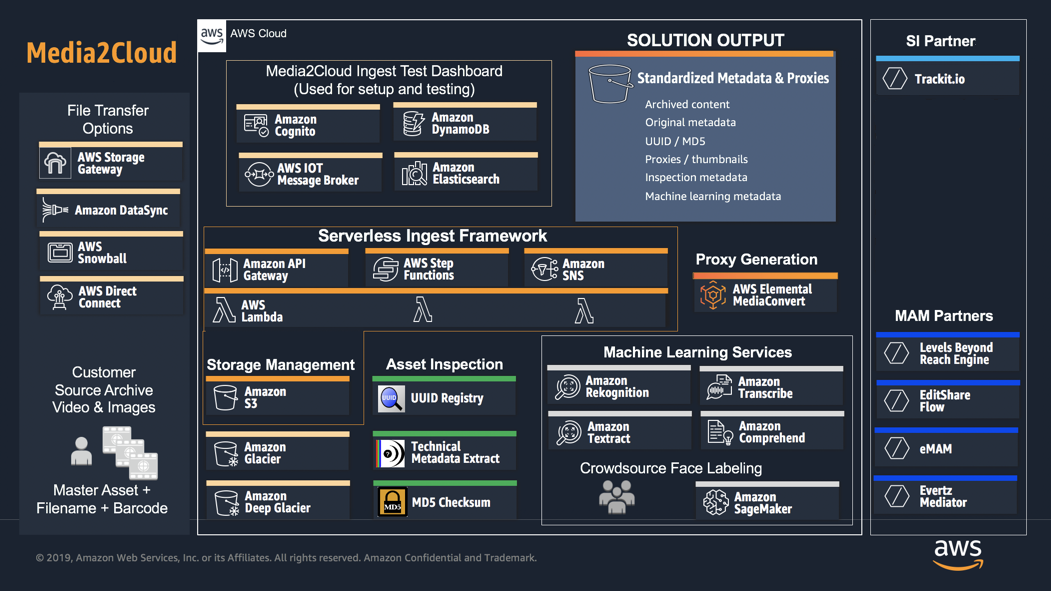 Source: AWS
---
Employing a Machine Learning / Artificial Intelligence serverless ingest and analysis framework for extracting content information, Media2Cloud can quickly set up a baseline workflow for placing video and image assets and associated metadata under management control by an AWS customer.
The Media2Cloud service is roughly divided into three workflows:
1) Ingest source videos and images
2) Analyze and extract machine learning metadata from your content
3) Create and manage labeling jobs.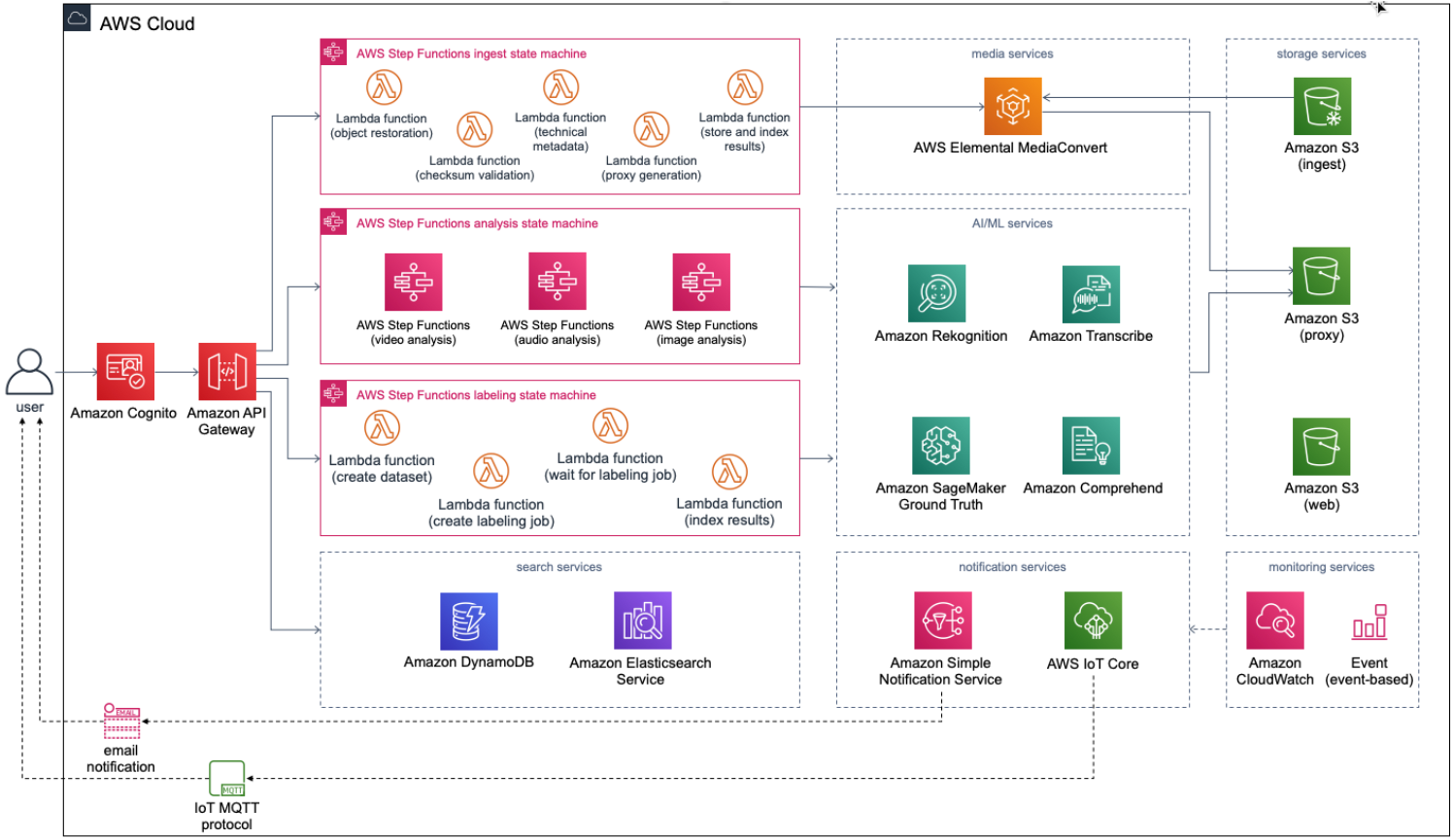 Source: AWS
More information on Media2Cloud can be found on the AWS Media2Cloud solution page.
Benefits
Extract Metadata Using AWS-Native AI/ML Services
    ♦ Media2Cloud enables you to quickly and seamlessly
       extract metadata from media files in your AWS accounts
       without prior machine learning experience
Simplify Operations
    ♦ Run the Media2Cloud solution on AWS without the
       hassle of managing infrastructure
CloudFormation or Terraform
    ♦ TrackIt has ported Media2Cloud CloudFormation
       stacks into Terraform modules, enabling you to use the
       provisioning tool of your choice
---


TrackIt – An AWS Media2Cloud Partner
TrackIt is one of the few AWS Advanced Consulting Partners uniquely equipped to serve companies looking to leverage Media2Cloud in their video workflows.
TrackIt's deep expertise in Media & Entertainment workflows combined with its software development focus makes it an ideal partner to help integrate the Media2Cloud solution tailored to your organization's needs.
---
TrackIt Media2Cloud Resources
♦   TrackIt Media2Cloud Demo Video
♦   TrackIt Media2Cloud Architecture Video
♦   Media2Cloud Terraform Creation White Paper
♦  AI Video Reviewer – Content Curation Made Easy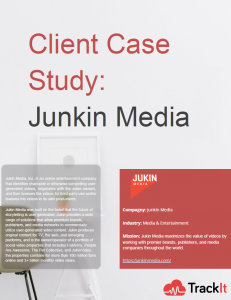 JUKIN MEDIA CASE STUDY VIDEO