For immediate release
Los Angeles, CA  March 20, 2023  – TrackIt, a leading provider of cloud solutions for the media and entertainment industry, is proud to announce that it has become an authorized reseller and integrator for Sony Ci.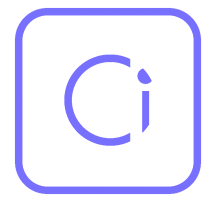 Sony Ci is a cloud-based media platform that provides secure and efficient media management, collaboration, and distribution solutions for broadcast and media production companies.  With this partnership, TrackIt can now enable clients with the ability to leverage the power of Sony Ci's applications to streamline their workflows, improve collaboration, and enhance content delivery.
"We are thrilled to partner with Sony Ci and offer our clients the most advanced cloud-based media management and distribution solutions available on the market today," said Ludovic Francois, CEO of TrackIt. "Our mission has always been to help our clients optimize the cloud for their broadcast and production pipelines. With Sony Ci, we can now offer them an unparalleled level of flexibility, security, and scalability, which is critical in today's rapidly evolving media workflows."
This new partnership will allow TrackIt to provide its clients with access to Sony Ci's cloud platform which includes features such as multi-format transcoding, advanced search and discovery, and real-time collaboration tools.  Clients will also benefit from TrackIt's  expert advice and guidance on how to best leverage the power of the AWS cloud to optimize their media workflows.
For more information on how TrackIt builds complete media workflows on the cloud from production to archive with the help of Sony Ci, please visit www.trackit.io 
About TrackIt
TrackIt is an Amazon Web Services Advanced Tier Services Partner specializing in cloud management, consulting, and software development solutions based in Marina del Rey, CA. 
TrackIt specializes in Modern Software Development, DevOps, Infrastructure-As-Code, Serverless, CI/CD, and Containerization with specialized expertise in Media & Entertainment workflows, High-Performance Computing environments, and data storage.
In addition to providing cloud management, consulting, and modern software development services, TrackIt also provides an open-source AWS cost management tool that allows users to optimize their costs and resources on AWS.
Contact:
Brad Winett, President 
+1 310 947 9630