We are proud to present the new, revamped version of our cloud management platform, TrackIt v2. All the things you love about the first version, but better!
The new version of our SaaS platform is efficient in cost management and reporting, helping you reduce your AWS costs.
TrackIt v2 New Features:
– Audit your AWS reserved instances across all your accounts
– Compare your month-to-month AWS spending
– Module chargeback for your internal services
– Analyze your S3 data
Enjoy a comprehensive cost breakdown by product of your AWS deployment. See exactly how much you are spending on EC2, S3, ECS, and all other active services on your deployment. See the stats of your cost an usage per day, week, month, and year! We crunch the numbers so you don't have to!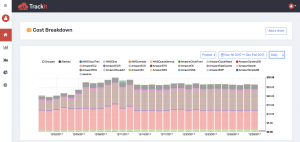 Enjoy our AWS S3 Analytics tool. View your total AWS S3 storage size, number of buckets, bandwidth cost, and total cost of your storage.Ai?? View in-depth details of every S3 bucket to help you better track your storage.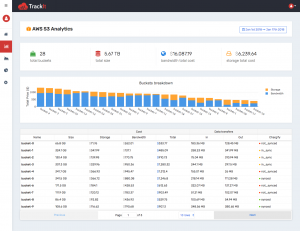 Now you can enjoy our third party integrations that allow you to chargeback for your internal services! Sync your Chargify account (or other billing service) to your TrackIt account and enjoy passing on your AWS cost without the hassle! TrackIt will alert you of the status of your S3 buckets to ensure proper configuration 100% of the time. Now you can send accurate bills to the appropriate parties and not worry about missing any charges. Learn more about our chargeback feature by contacting our team!
And even better we are now open source! Come discover our code and don't forget to give us a star: https://github.com/trackit/trackit
Bonus Benefits of TrackIt:
We have multiple AWS Solutions Architect Associate and Developer Associate Certifications!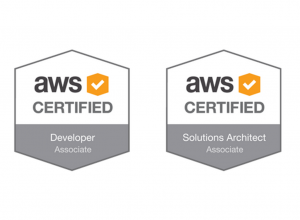 We can help you set up AWSAi??best practicesAi??to help you optimize your public cloud deployment. We will perform an extensive audit to ensure your AWS deployment is working as it should and will provide recommendations to improve your security and optimize your ROI!
Sign up for TrackIt v2 Today! IT'S FREE.