The AI Video Reviewer is an Artificial Intelligence Machine Learning (AI/ML) powered smart review tool that helps companies streamline and automate their content curation processes.
It is a web-based solution that can be used by non-editorial staff to search for and mark specific vocabulary and imagery in video assets.
The AI Video Reviewer is an ideal solution for companies that handle large volumes of video content that require scrupulous editing to adhere to distribution requirements.
TrackIt's AI Video Reviewer is an AI/ML-powered smart review & content curation tool.  An easy-to-use video player interface is presented to quickly mark items of interest for deletion, retention, or adding comments for editors to then act on.  Once the review is complete, a Marker / Edit Decision List may be exported for use by a video editor to make final cuts and edits.
The tool is easy enough to be used by almost anyone, located anywhere, to handle large volumes of content on a daily basis and free up both editorial time and resources.  A primary use case is to detect and filter out questionable content (obscenity and expletives, graphic imagery, nudity, etc.). Any list of words can be made searchable.

Artificial intelligence (AI) has revolutionized the way we live and work.
The technology has impacted every aspect of our lives, including the way we consume and curate content. With the rise of video content, AI video reviewers have emerged as a solution to help curate, sort and analyze vast amounts of video content.
A video reviewer is a software that uses AI algorithms to analyze and categorize video content based on certain parameters, such as language, tone, visuals, and more. This technology is designed to help content creators, marketers, and video curators to save time and effort in content curation.
1 – One of the key benefits of using AI video reviewers is that it saves time. The technology can process and analyze a large amount of video content in a fraction of the time it would take for a human to do the same. This means that content curators can focus on creating and sharing content instead of spending hours on sorting and categorizing it.
2 – Another benefit of using AI video reviewers is that it provides a more objective analysis of video content. Unlike human reviewers, AI algorithms are not influenced by emotions, biases, or personal preferences. This means that the analysis is more accurate, consistent and fair.
3 – Moreover, AI video reviewers can analyze and categorize video content based on specific parameters, such as language, tone, and visuals. This allows curators to categorize videos based on their relevance to a particular target audience or topic. For example, a video reviewer can categorize videos that are suitable for children based on language, tone, and visuals.
4 – Another feature of AI video reviewers is that they can detect inappropriate or offensive content. This is important for ensuring that content is suitable for all audiences and protects the brand's reputation. The technology can scan video content for specific keywords, phrases, or images that might be considered offensive, and flag them for review.
In conclusion, AI video reviewers are an essential tool for anyone involved in video content curation. The technology provides a more efficient, objective, and accurate way to curate and analyze video content. Whether you're a content creator, marketer, or video curator, AI video reviewers can help you save time and effort while improving the quality of your content.
About TrackIt
TrackIt, an Amazon Web Services Advanced Consulting Partner based in Marina del Rey, CA, offers a range of cloud management, consulting, and software development solutions. Their expertise includes Modern Software Development, DevOps, Infrastructure-As-Code, Serverless, CI/CD, and Containerization, with a focus on Media & Entertainment workflows, High-Performance Computing environments, and data storage.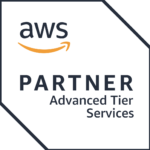 TrackIt excels in cutting-edge software design, particularly in the areas of containerization, serverless architectures, and pipeline development. The company's team of experts can help you design and deploy a custom solution tailored to your specific needs.
In addition to cloud management and modern software development services, TrackIt also provides an open-source AWS cost management tool to help users optimize their costs and resources on the platform. With its innovative approach and expertise, TrackIt is the ideal partner for organizations seeking to maximize the potential of their cloud infrastructure.