TrackIt AI Video Reviewer
The AI Video Reviewer helps you streamline and automate your video editing process.
AI Video Reviewer Overview
TrackIt's AI Video Reviewer is an AI/ML-powered smart review & content curation tool. It is a web-based solution that can be used by non-editorial staff to analyze videos for specific vocabulary and imagery. An easy-to-use video player interface is presented to quickly mark items of interest for deletion, retention, or adding comments for editors to then act on. Once the review is complete, a Marker / Edit Decision List may be exported for use by a video editor to make final cuts and edits.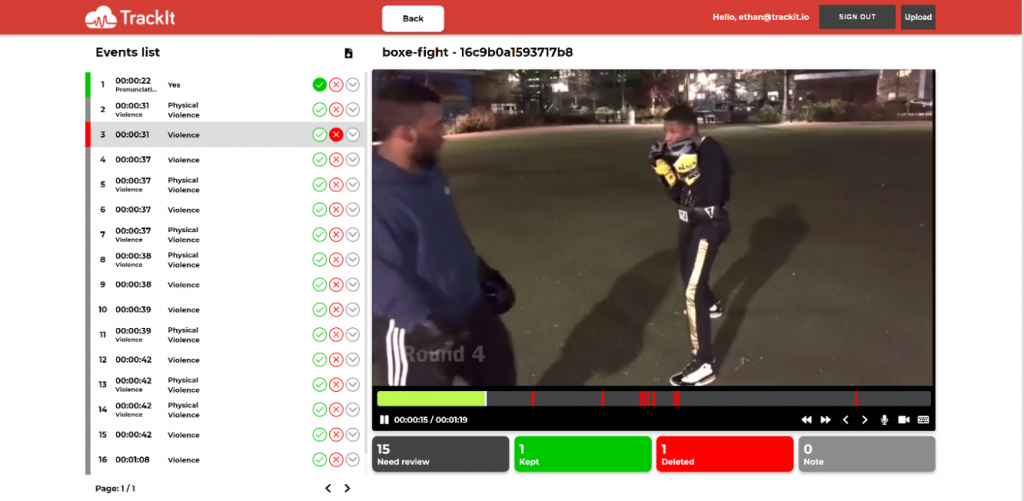 The tool is easy enough to be used by almost anyone, located anywhere, to handle large volumes of content on a daily basis and free up both editorial time and resources. A primary use case is to detect and filter out questionable content (obscenity and expletives, graphic imagery, nudity, etc.). Any list of words can be made searchable, as well as particular objects, celebrity facial recognition, etc.
About TrackIt
TrackIt is one of the few AWS Advanced consulting partners uniquely equipped to serve companies looking to significantly save time in their video editing process. TrackIt's deep expertise in Media & entertainment workflows combined with its software development focus makes it an ideal partner that will provide your company with a tailored solution for its post-production activity.
For more information, readers can visit www.TrackIt.io.