Today TrackIt Achieves Advanced Technology Partner Status in the Amazon Web Services Partner Network!
After 5 years of work around AWS technology and 2 years of software development to help our clients to solve their AWS cost management issues, we are proud today to become an AWS Advanced Partner.
Here is more information about our team achievement:
TrackIt, a leader in cloud infrastructure management, is now an official AWS Advanced Technology Partner and a member of the APN (Amazon Partner Network).
With a serious focus on AWS cloud cost optimization and on helping its clients take full advantage of all the business benefits that AWS offers, TrackIt has heavily invested in AWS training and certifications and has built a mature and deep expertise in AWS. The company validated multiple qualifications as AWS Certified Developer – Associate and also as an AWS Certified Solutions Architect – Associate. TrackIt has demonstrated its technical expertise in not only developing and maintaining applications on AWS but also in designing and deploying scalable, highly available and fault-tolerant systems on the AWS platform.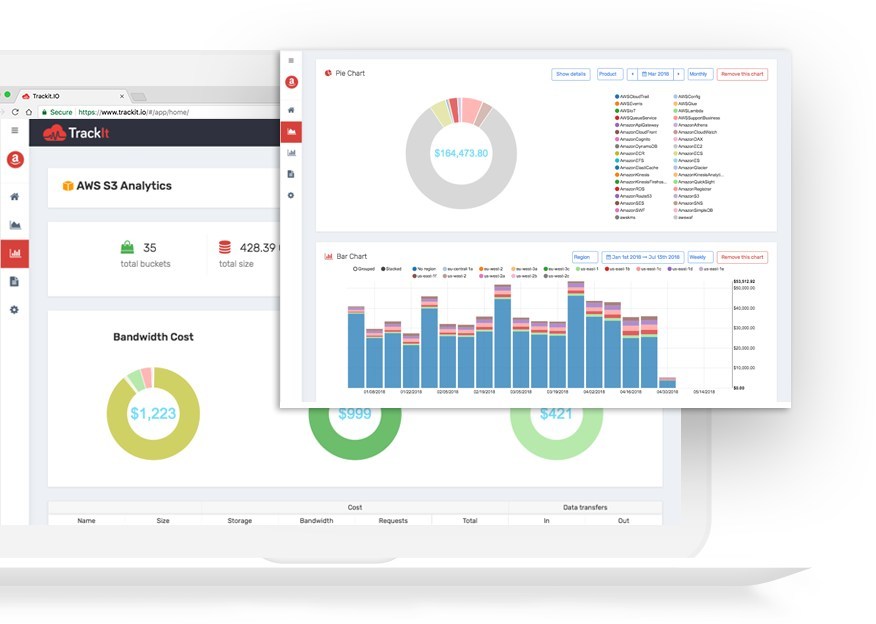 "Meeting the AWS Advanced Technology partnership requirements is a big step forward in our partner journey with AWS," said Ludovic Francois, TrackIt's CEO. "This journey started four years ago and shows just how dedicated TrackIt's team is to solve our clients' cloud optimization and compliance issues."
TrackIt's expertise and technologies are applicable to companies in both the enterprise and startup levels using AWS. TrackIt's team has a specific focus on the following cloud solution areas:
Cost Optimization
Security
Reliability
Performance Efficiency
Operational Excellence
TrackIt can now be found through the AWS Partner Solutions Finder: https://aws.amazon.com/partners/find/.
TrackIt, a company that specializes in AWS cost management, has achieved Advanced Technology Partner status in the Amazon Web Services Partner Network. After five years of working with AWS technology and two years of software development, the company has successfully helped its clients to manage their AWS costs more effectively.
This achievement is a testament to TrackIt's expertise in AWS cost management and their commitment to delivering high-quality solutions to their clients.
As an AWS Advanced Partner, TrackIt will have access to a wide range of resources and support from Amazon, which will enable them to continue to develop innovative solutions for their clients and stay up-to-date with the latest AWS technologies.
"We are thrilled to have achieved Advanced Technology Partner status in the AWS Partner Network," said a TrackIt spokesperson. "This recognition is a testament to the hard work and dedication of our team and their commitment to providing our clients with the best possible solutions for their AWS cost management needs. We look forward to continuing to work closely with Amazon and our clients to help them achieve their business goals on AWS."
Overall, achieving Advanced Technology Partner status is a significant accomplishment for TrackIt, and it highlights their expertise and dedication in providing effective cost management solutions for their clients on the AWS platform.
TrackIt, an Amazon Web Services Advanced Consulting Partner based in Marina del Rey, CA, offers a range of cloud management, consulting, and software development solutions. Their expertise includes Modern Software Development, DevOps, Infrastructure-As-Code, Serverless, CI/CD, and Containerization, with a focus on Media & Entertainment workflows, High-Performance Computing environments, and data storage.
TrackIt excels in cutting-edge software design, particularly in the areas of containerization, serverless architectures, and pipeline development. The company's team of experts can help you design and deploy a custom solution tailored to your specific needs.
In addition to cloud management and modern software development services, TrackIt also provides an open-source AWS cost management tool to help users optimize their costs and resources on the platform. With its innovative approach and expertise, TrackIt is the ideal partner for organizations seeking to maximize the potential of their cloud infrastructure.