M&E Transformation
---
Media & Entertainment Experience
♦ Cloud VOD
♦ Cloud Live Streaming
♦ On-Prem ⇔ Cloud Hybrid Workflows
♦ Storage for Media Workflows
♦ Cloud Editorial Virtual Desktop
♦ Cloud Transcoding
♦ Cloud Media Machine Learning / Artificial Intelligence
♦ Interactive Video for OTT, Meetings, Events & Chat (Chime SDK)
♦ Video Catalogue & Streaming App: Trackflix
AWS Media2Cloud AI/ML Pipeline Overview and Demo
Use Cases
Recognizing TrackIt's expertise in AWS, VP of Global IT Infrastructure Rick Soto decided to partner with TrackIt to build an archiving pipeline for Pixelogic Media. In addition to finding a long-term solution for Pixelogic's storage problem, Rick was also interested in working with TrackIt to figure out how much they could offload and leverage AWS in regards to compute, automation, and distribution of content.
---
Media2Cloud is an AWS managed service to automatically extract content metadata from video. It is a serverless end-to-end ingest workflow designed to help migrate your video assets and associated metadata to the cloud. During the migration, the solution analyzes and extracts valuable metadata from your video and images using Amazon Rekognition, Amazon Transcribe, and Amazon Comprehend. Media2Cloud also includes a simple web interface that enables you to immediately start ingesting and analyzing your content to enrich its value.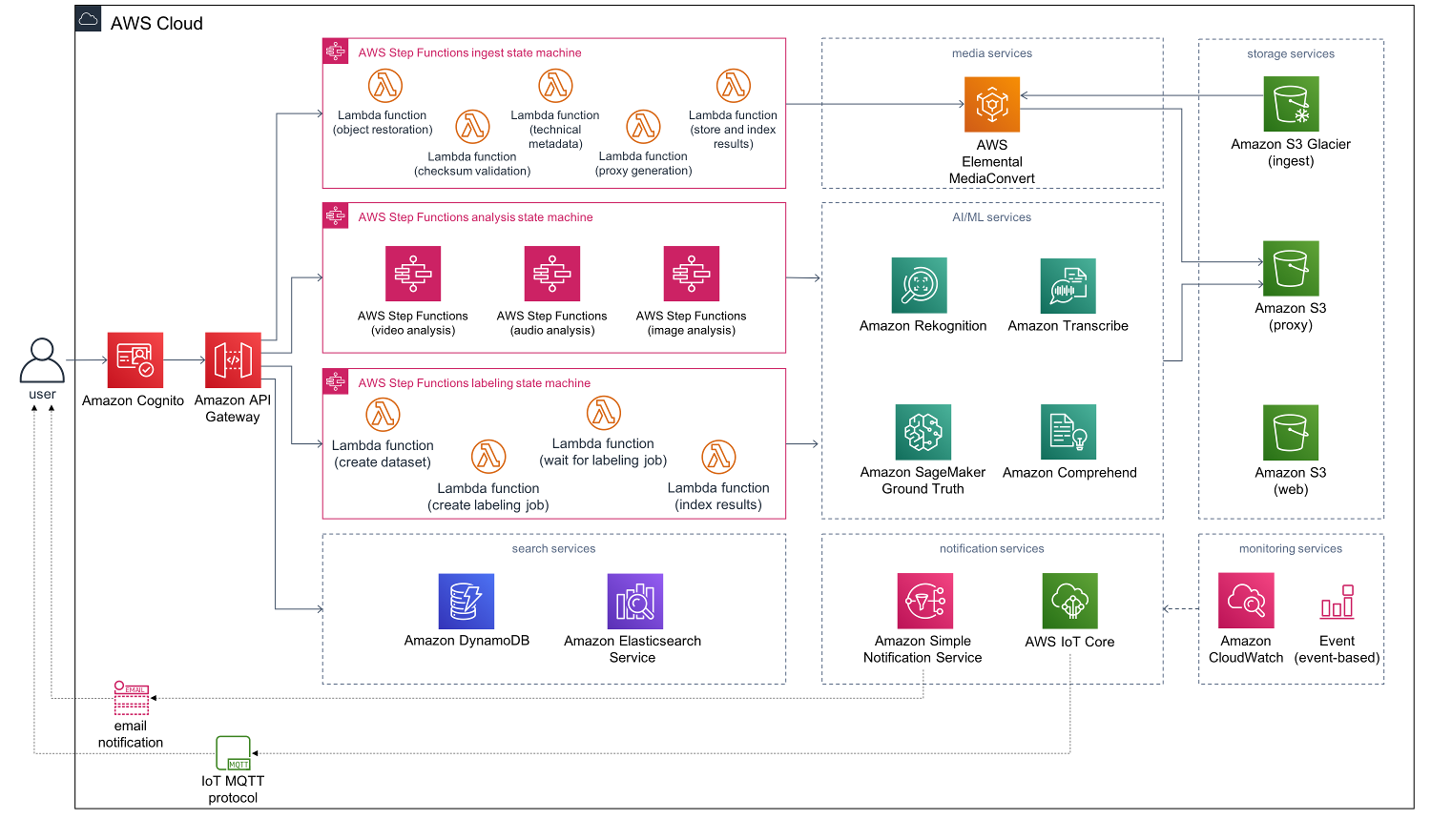 ---
At TrackIt, we have experienced a growing number of content creators looking for an easy to use and simple VOD solution they can implement to start sharing their content with users.
As of September 2019, there was no offering currently available in the AWS marketplace that served as a full-package plug-and-play VOD solution. Recognizing the need, TrackIt has developed and shared a clean and simple VOD workflow that can be quickly deployed on AWS with minimal technical expertise.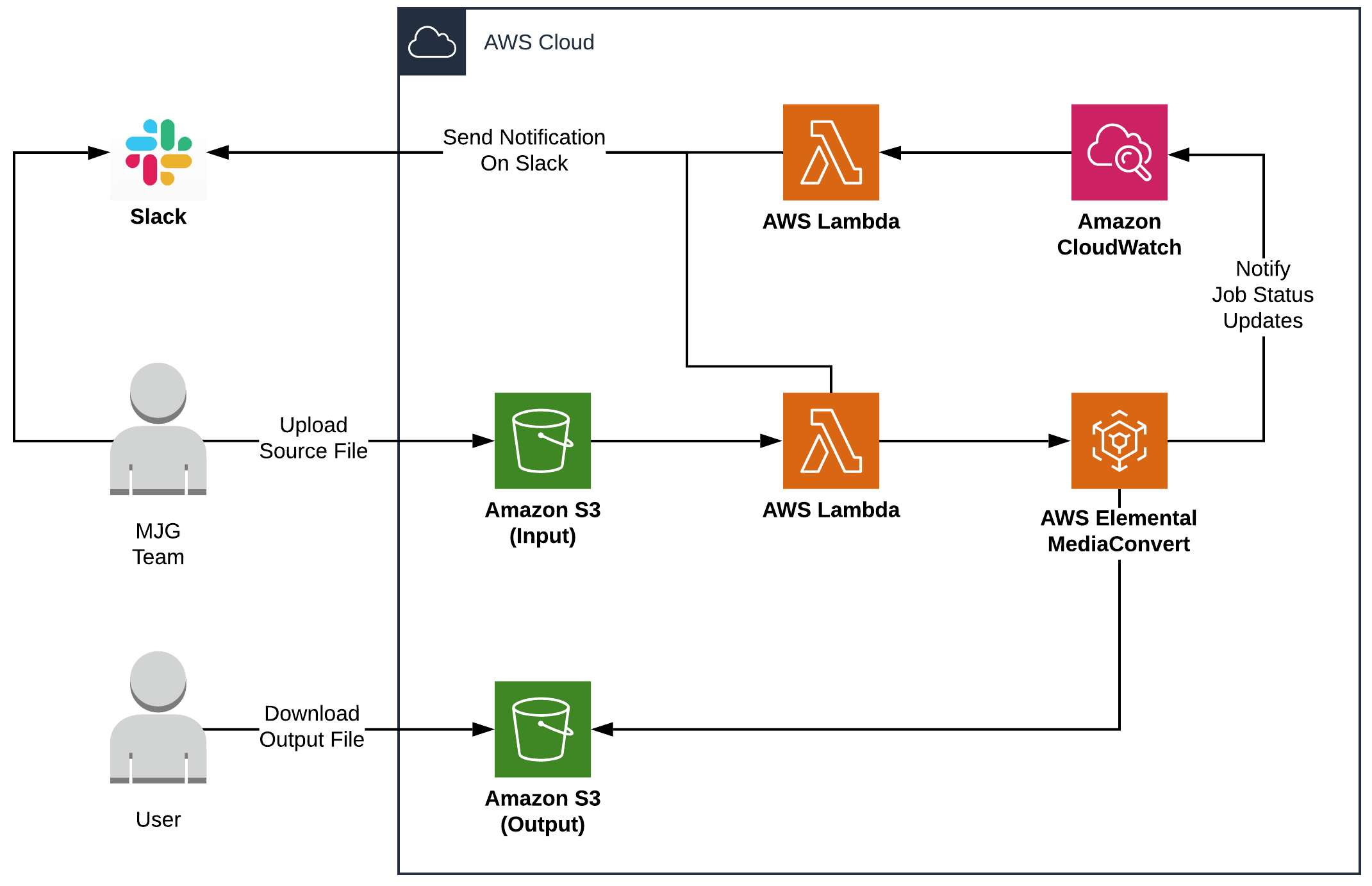 ---
The Studio 4D team needed a solution to provide a cloud-based virtual walkthrough experience for large audiences (500+) for its interactive demos of architectural environments created and pixel-streamed via Unreal Engine, an advanced real-time 3D creation platform that Studio 4D leverages to build its virtual environments.
The pixel-streaming protocol used by Unreal Engine – WebRTC – is an excellent choice for interactive sessions, and Studio 4D wanted to see if there was a way to maximize it to benefit the great quantity of observers attending their streaming platform. Studio 4D looked for a solution and reached out to Amazon Web Services (AWS) who recommended TrackIt for a solution implementation using Amazon Interactive Video Service (IVS).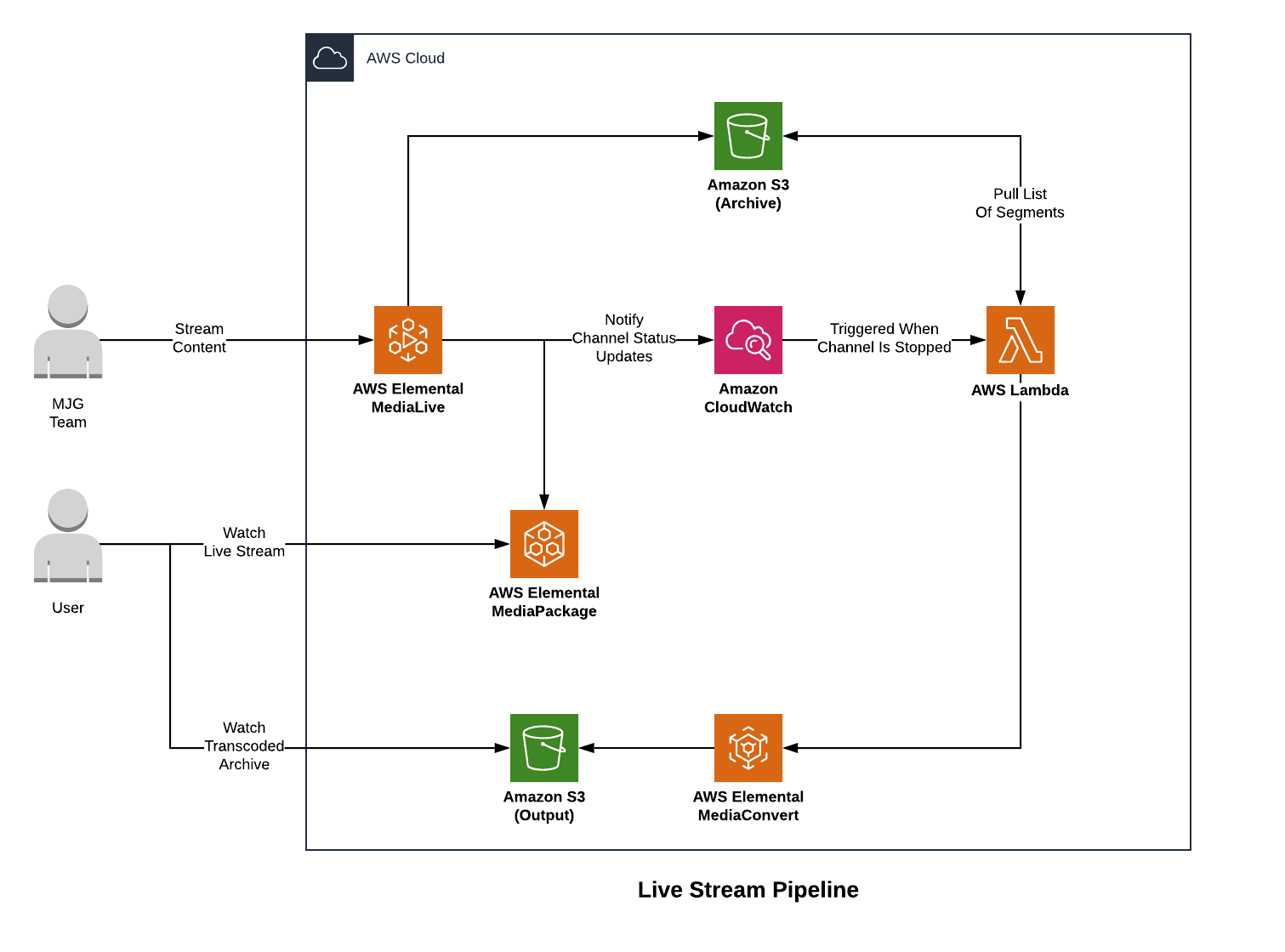 ---
VOD Encryption with SPEKE
SPEKE is the acronym for Secure Packager and Encoder Key Exchange (SPEKE), which is a royalty-free open source API specification that defines the standard for encrypted communication between video encoders, transcoders, origin servers, and digital rights management (DRM) system key servers for live and on-demand streaming video.
SPEKE builds on the Content Protection Information Exchange (CPIX) specification developed by the DASH Industry Forum (DASH-IF) by adding specifications not included in CPIX, such as methods for authenticating and communicating between key servers and encryptors.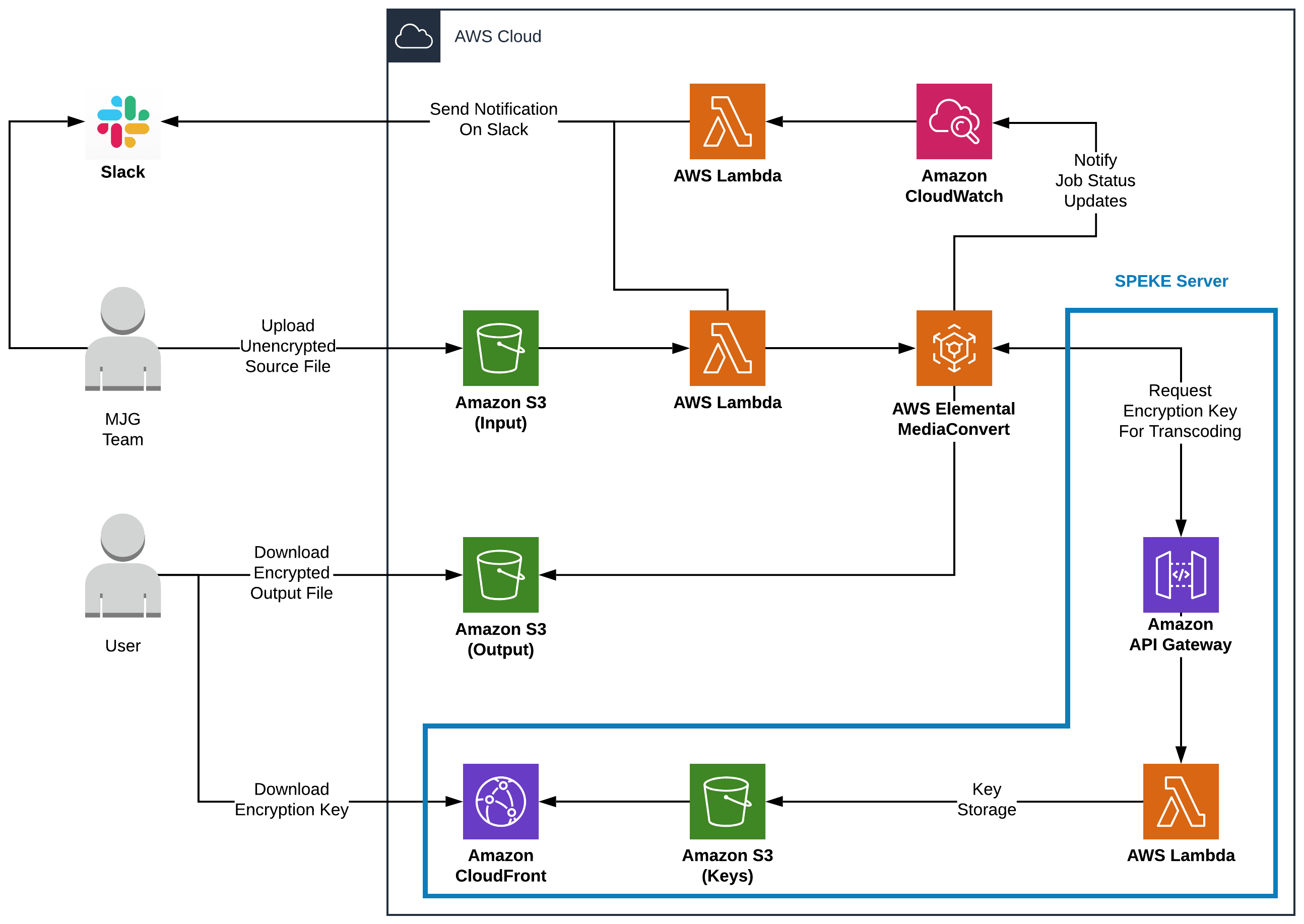 ---
Cloud-based editorial is now a reality, and even becoming commonplace with work-from-home and dispersed talent now the norm versus the exception. Amazon Workspaces is a fully managed remote workstation services for most needs, while building custom compute instances for creatives (e.g. GPU-enabled) are easily stood up for power users. Your company will dramatically increase its business agility, scalability and accessibility, and your users can always take advantage of the latest compute and GPUs, with instant expansion or contraction to meet your needs.
Unreal Engine is the world's most open and advanced real-time 3D creation tool. Continuously evolving to serve not only its original purpose as a state-of-the-art game engine, today it gives creators across industries the freedom and control to deliver cutting-edge content, interactive experiences, and immersive virtual worlds.
AWS Thinkbox helps creative studios and visual artists scale your creativity on premises, hybrid, or on the cloud. AWS Thinkbox develops Deadline, a high-volume compute management software application that helps studios optimize and scale their compute resources, as well as a series of 3D plugins and applications that help artists and studios tackle complex looks and tasks. By providing a conduit to AWS and near-limitless compute capacity, AWS Thinkbox helps creative professionals scale up and down elastically while maintaining artistic control of your project.