MEDIA & ENTERTAINMENT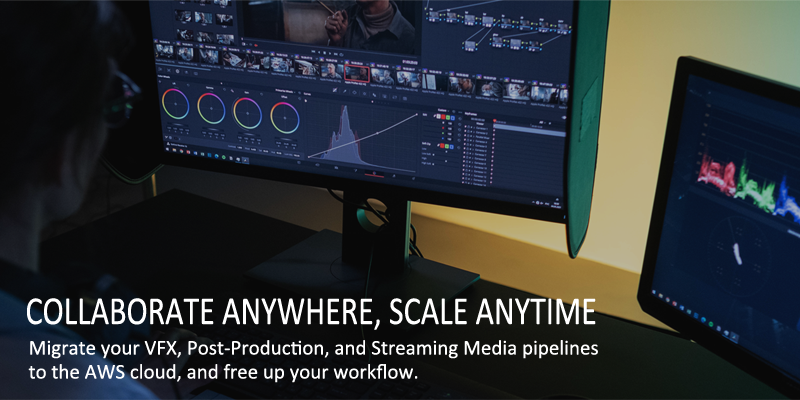 Migrating to the AWS cloud can seem overwhelming, but with the right team, it doesn't have to be.
TrackIt has its roots in the Media and Entertainment industry, so we understand the time, budget, and creative demands. Combined with our AWS cloud expertise, we know how to design and build exactly what is needed for today's workflows.
---
OUR MEDIA & ENTERTAINMENT SERVICES
---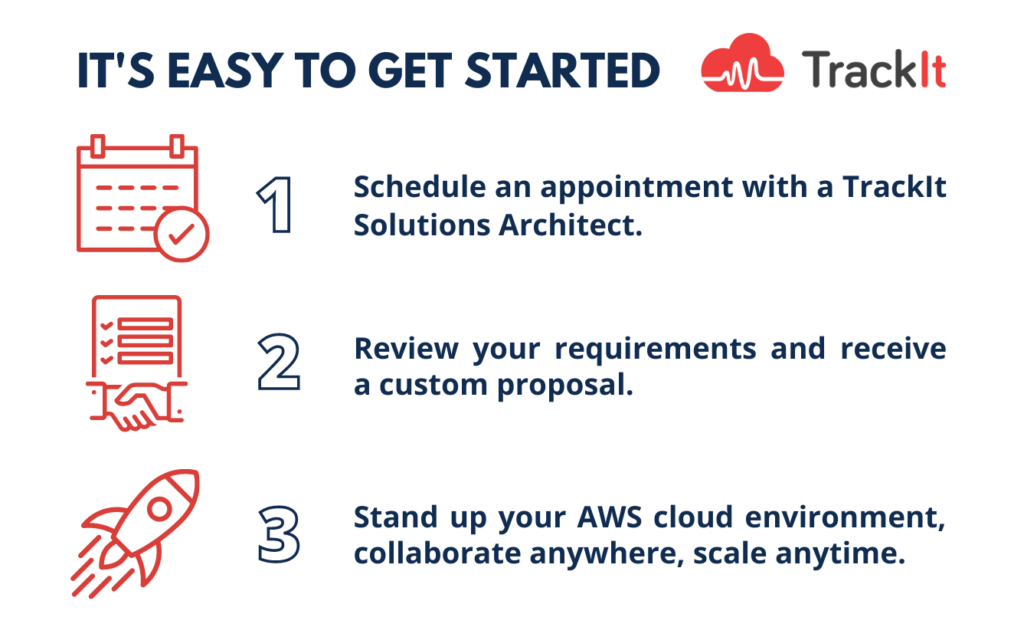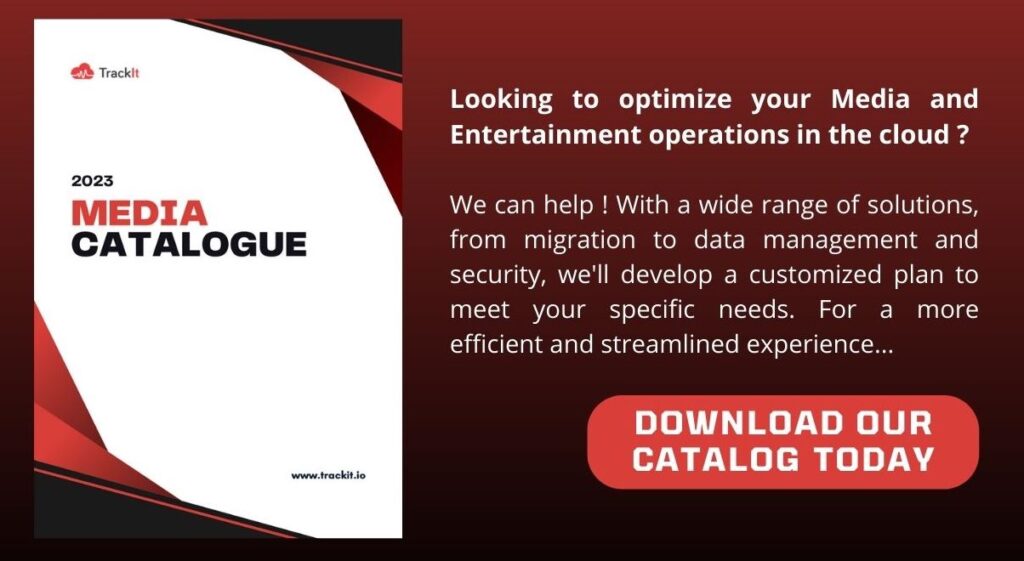 ---
---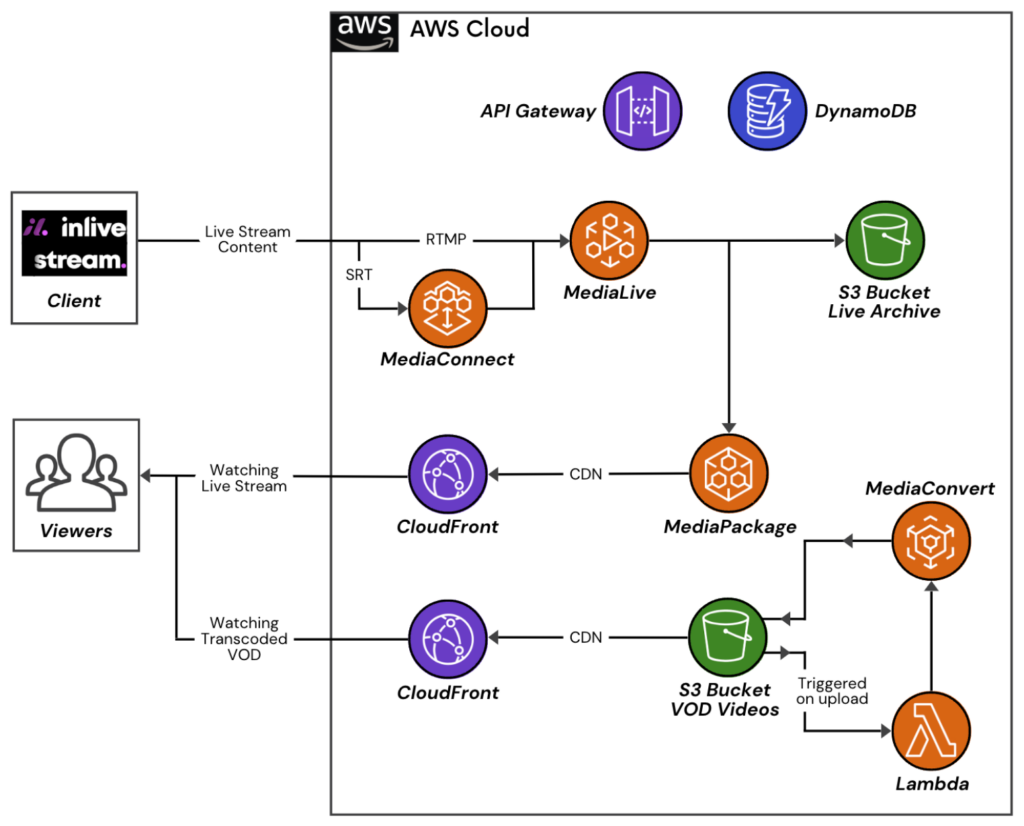 With years of experience in the media and entertainment industry, TrackIt has developed a deep understanding of media workloads and pipelines. TrackIt specializes in creating dedicated streaming solutions, tailored to meet the unique needs of each client. Our self assessment questionnaire and solution architecture process allows us to quickly analyze requirements and specify solutions to design and deploy quickly.
COMPANIES WHO TRUST US

OUR RELATED RESOURCES
---

TrackIt specializes in utilizing computer vision technology for Media & Entertainment workflows, providing tailored solutions to improve efficiency and reduce operational costs. Our team of Solution Architects can optimize content workflows and provide valuable insights using computer vision technologies like Media2Cloud and ElasticSearch.
COMPANIES WHO TRUST US

OUR RELATED RESOURCES
---

TRACKIT CAN MIGRATE YOUR VFX AND POST-PRODUCTION TOOLS TO THE CLOUD
Your video, photo and editing applications work directly from an AWS infrastructure. This solution gives you the ultimate in scalability, flexibility and cost efficiency. Remote workflows have now become a staple of editorial, VFX, color grading, and the review and approval process. Talent is no longer tied to one fixed location and have the collaborative freedom to work from anywhere.
TrackIt can build a customized and fully cloud-based editing solution on AWS infrastructure using AWS Workspaces.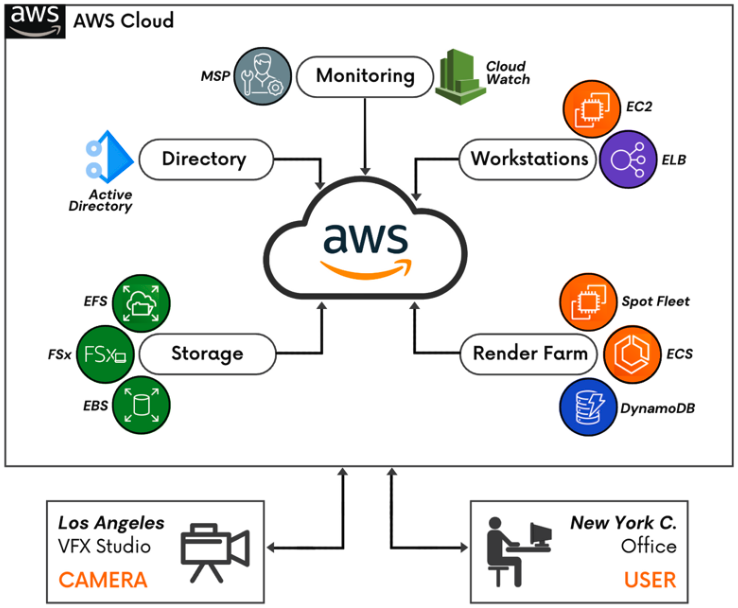 TrackIt has its roots in the Hollywood Media and Entertainment industry, our team has evolved from the world of files transfers on spinning discs and server racks to the cutting edge of cloud computing. We know how to implement a variety of different workloads and pipelines to fit your budget and time constraints. We are one of the few elite AWS Advanced Tier Services partners focused on media workflows and software development.
COMPANIES WHO TRUST US
OUR RELATED RESOURCES

Leveraging the latest in Camera-to-Cloud technology, media & entertainment companies can now greatly accelerate their production and post-production workflows. Captured media content is secured and available to everyone in the production pipeline almost instantly.
---

TrackIt is one of the few AWS Advanced Consulting Partners who specialize in building low latency interactive video experiences that enhance the communication process.
Want to build a multipoint communication platform like ZOOM? TrackIt can help with Amazon Chime SDK technology. How about an interactive live streaming service like Twitch? Let TrackIt design and implement an IVS that is completely customizable.
TrackIt's expertise with API Integration, coupled with its focus in Modern Software Development and Media & Video workflows, make it an ideal partner to help integrate the Chime SDK or IVS platform tailored to your organization's needs.

COMPANIES WHO TRUST US

OUR RELATED RESOURCES
---
About TrackIt
TrackIt is an Amazon Web Services Advanced Tier Services Partner specializing in cloud management, consulting, and software development solutions based in Marina del Rey, CA.
TrackIt specializes in Modern Software Development, DevOps, Infrastructure-As-Code, Serverless, CI/CD, and Containerization with specialized expertise in Media & Entertainment workflows, High-Performance Computing environments, and data storage.
In addition to providing cloud management, consulting, and modern software development services, TrackIt also provides an open-source AWS cost management tool that allows users to optimize their costs and resources on AWS.